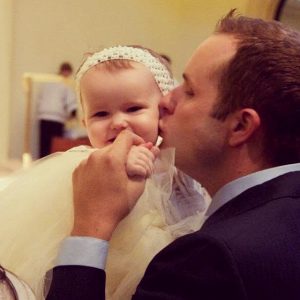 Born and raised in Florida, I began programming shortly after my seventh birthday. I was fortunate enough to be one of the first 250 students accepted to the Center for Advanced Technologies for programming and mathematics, which ranks #15 on Newsweek's Best High Schools list. I then went on to study Political Science at the University of Central Florida.
Most importantly, I am a proud father of a precocious five year-old girl whose life experiences I've been photo blogging since the beginning.
I am fully proficient in JavaScript, jQuery, PHP, HTML5, CSS3, Google Analytics, AdWords, Data Studio, Tag Manager, WebTrends, SalesForce, SAP, HubSpot, Adobe Marketing Suite, PhotoShop and more. Also, kale sucks– that's a fact.
---
Twitter
Instagram
Facebook
Tumblr
LinkedIn
---
Business Intelligence
A little bit of knowledge may be a dangerous thing, but a whole lot of knowledge can't be beat. I specialize in deep analytics deployments for complex and dynamic digital platforms along with robust manual analysis and automated reporting.
Advanced Ad Targeting
If you're looking to run a simple AdWords campaign, I'm probably not your guy. But if you require feature-rich advertising integrations with automated audience building or dynamic content ads, I'm definitely your guy.
Conversion Optimization
Producing the most successful marketing campaigns requires advanced tracking, content personalization, testing, analysis, refinement and the years of experience to know what works and what doesn't.
Education
Aug 1995
Center for Advanced Technologies
Computer Programming

Mathematics and software development program ranked #15 on Newsweek's Best High Schools list.
University of Central Florida
Political Science
Know anyone who studied a field they didn't pursue as a career? You do now.
Sep 1999
Experience
Jan 2002
MTV Networks
Digital Content Producer

Responsible for production of web content to support MTV's MTV Local digital initiatives and MTV2.
Major League Gaming
Director of Content

Developed brand strategy to promote broadcast elements across all platforms.
Oct 2003
Oct 2005
Hearst Television
Managing Editor, Digital
Managed digital news properties and initiatives for Hearst-owned NBC and CW affiliates.
Tokii
Vice President, Marketing
Responsible for go-to-market, acquisition and pricing strategies for all products.
Jul 2010
Aug 2011
Brightbulb Media Partners
Managing Partner
Responsible for agency business development and oversight of marketing operations.
ROAR!
Internet Marketing Manager
Responsible for marketing operations and strategy development for all clients.
Jun 2015
End
Brands I've Proudly Served